Corrosive Chemical Gear Pump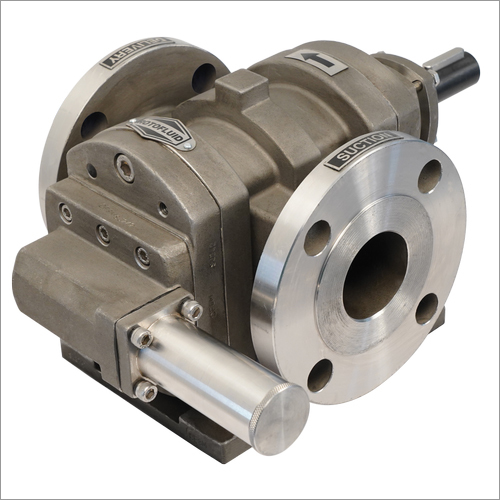 Corrosive Chemical Gear Pump
Product Description
A corrosive chemical gear pump is a specialized pump designed to handle corrosive fluids in industrial applications. These pumps are constructed with materials that are resistant to corrosion, such as stainless steel, Hastelloy, or other corrosion-resistant alloys. They are specifically engineered to safely transfer corrosive chemicals, acids, and aggressive substances without experiencing degradation or damage.
FAQ:
Q: What are the main features of a corrosive chemical gear pump?
A: Corrosive chemical gear pumps are built with materials that have high resistance to corrosion, ensuring long-term durability and reliability when handling corrosive fluids. They often feature robust construction, tight clearances, and precise gear meshing to prevent leakage and provide efficient fluid transfer. These pumps may also have seals and gaskets made from chemically resistant materials to ensure proper containment of the corrosive fluid.
Q: What types of corrosive fluids can a corrosive chemical gear pump handle?
A: Corrosive chemical gear pumps are designed to handle a wide range of corrosive fluids, including acids (such as sulfuric acid, hydrochloric acid), alkalis (such as sodium hydroxide), solvents, and other aggressive chemicals. The selection of the pump materials should consider the specific corrosive properties of the fluid being pumped.
Q: Are corrosive chemical gear pumps suitable for high-pressure applications?
A: Corrosive chemical gear pumps can be designed to handle high-pressure applications, depending on the specific pump model and materials used. Pumps with robust construction, reinforced gear design, and suitable sealing mechanisms can effectively handle corrosive fluids at high pressures. It is important to select a pump that matches the pressure requirements of the application.
Q: What precautions should be taken when using a corrosive chemical gear pump?
A: When using a corrosive chemical gear pump, it is important to follow proper safety protocols. Personal protective equipment (PPE) should be worn, including gloves, goggles, and protective clothing. Adequate ventilation and containment measures should be in place to prevent exposure to fumes or leaks. Regular inspection and maintenance of the pump, including checking for signs of corrosion or wear, are also essential for safe and reliable operation.
Q: Can a corrosive chemical gear pump be used in hazardous environments?
A: Corrosive chemical gear pumps can be designed for use in hazardous environments, such as those classified as potentially explosive or containing flammable substances. Specialized pump models with appropriate certifications and safety features, such as explosion-proof motors and seals, can be selected for such applications. It is crucial to adhere to safety regulations and consult with experts to ensure compliance and safe operation.